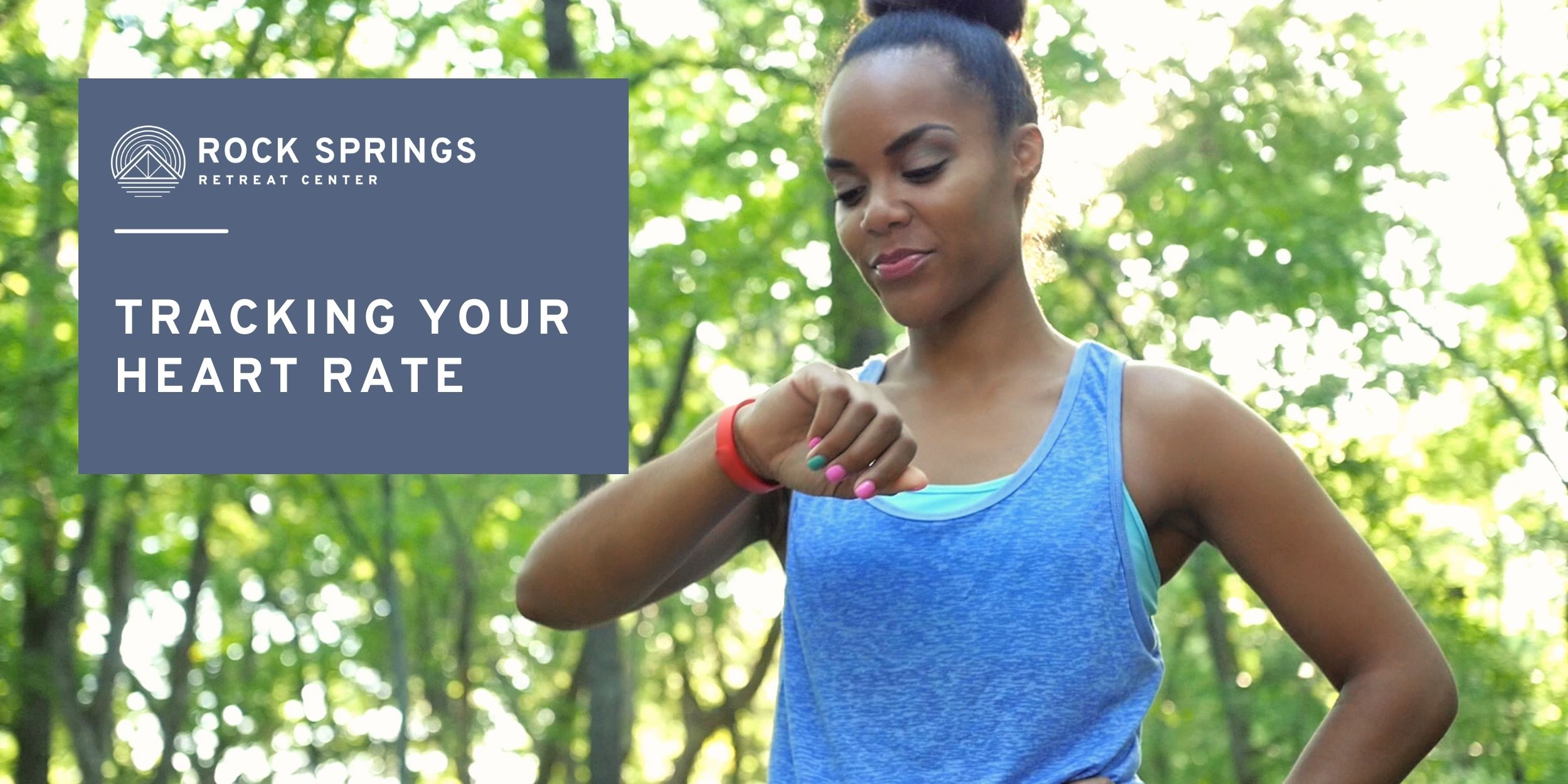 Rock Springs Retreat Center / July 22, 2021 / rockspringsrc / 0
Our trainers at Fit Farm capture your integrated FitBit data from day one of your program in a mindful, adaptive approach to customize your training experience. We will use the health data stream from your Fitbit at camp as an important piece of your overall health metrics and track your heart rate.
Why Fitbit for Heart Rate Tracking?
The Fitbit allows us to easily track your calories and heart rate without the use of additional devices and is a great tool to maintain your fitness journey when you return home. See your stats, analyze historical trends, set goals, review your exercise history, log food and water, challenge your friends, and much more! Fitbit even has other compatible devices to aid you in your fitness plan including a weight scale, food scale, meal plans, etc. Also, Fit Farm has a group within the Fitbit community with your fellow Fit Farm alumni to allow you to stay connected anywhere you go!
Knowing Your Heart Rate
Many factors affect your heart rate including age, medication, stress, alcohol, caffeine, and temperature. Knowing and understanding your heart rate is key to your fitness journey. Resting heart rates (heart rate without activity) vary depending on your age and fitness level. Typically, active people tend to have a lower rate because their heart muscle doesn't need to work harder to maintain a steady beat. Beats per minute are calculated by your Fitbit's sensors that detect the blood flow from the capillaries in your wrist. Fit Farm monitors this data to track your progress during our fitness/weight loss program.
Target Heart Rate Zones
Above is a general chart of heart rate zones. Your resting heart rate is key for your heart rate zone. The more fit you are, the lower your heart rate and the higher your heart rate reserve. Target heart rate zones are the biggest mistake that people make when doing their own cardio. In order to maximize your results, you need to understand where your heart rate currently is and where you fall in the chart. What gets your heart rate elevated in the first week of training will not be the same in the next week. That is why heart rate tracking is so important.
Cardio Fitness Score
Your Fitbit will produce a cardio fitness score ranging from 1 (poor) – 6 (excellent). This score is based on data comparable to others within your range. Depending on your device, this score may be displayed on your device or in the Fitbit app. This score helps keep you on track to a healthy lifestyle. Don't let your score discourage you. Instead, use it as a tool to motivate yourself and use that data provided to better yourself. As you become more active, your score will improve. This is a great way to set goals for yourself within your device.
Supportive Fitbit Community
The Fitbit Community is a great resource to connect with your fellow Fit Farm alumni and challenge yourself when you continue your journey from home. Before you arrive on the farm, you will connect to the Fit Farm group so your trainer can quickly start syncing up with you upon arrival. Both you and your trainer will be using your health metrics as a point of reference at various times during your fitness journey. This great online community will help keep you in step with our training team and your fellow Fit Farmers!
Want to learn more about how Fit Farm measures your fitness progress? Check out our blog, "Guaranteed Measurable Fitness Results."
Confirmed Weighable Results From Previous Guests
Don't just take our word for it! See what our previous guests have to save about how they achieved their weight loss and fitness goals with the help of Fit Farm at Rock Springs! Check out testimonials left by previous guests and the shot below of results from a guest after a day on the farm!
At Fit Farm, results are taken seriously. We want you to know that your hard work has paid off and encourage you to continue your journey with the life skills you have learned during your stay at the farm. Ready to get a jumpstart on your fitness journey? Contact Fit Farm at Rock Springs today and let's get moving!