fit farm
fitness retreats
Ready to book? The Rock Springs team is ready to help you book your Fit Farm Fitness Retreat.
The Best
Fitness Camp in Tennessee
If you're committed to transforming your body, building strength and endurance, and reaching a new level of fitness, then Fit Farm at Rock Springs is the fitness retreat you are looking for. Our all-inclusive fitness retreat provides the reset you need for your mind and body.
our fitness camp provides
Focused full-body fitness regimen up to 7 hours a day

Personalized meal plans to optimize success

Beautifully appointed lodging accommodations

Advanced testing methodologies to track your progress

Complimentary shuttle service to and from Nashville International Airport on Sundays

Wifi throughout the property
Who is our Fitness Retreat Designed for?
Fit Farm all-inclusive fitness retreats at Rock Springs are designed for people who want to make a change. No matter how big or small your goals are, no matter where you are in your journey, we provide the tools and support to help you achieve them. Whether your goal is to drop inches, shed pounds, or gain strength and energy, we will help you realize your full potential. No matter what your current fitness level is or what injuries you may have suffered in the past, we will create a customized workout program that ensures that you'll be challenged at all times while putting safety first.
Common Goals of our Retreat Guests:
Improved Body Composition

Resetting/Reclaiming Overall Health

Increased Endurance/Event Training

Better Eating/Nutritional Habits

Improved Career/Professional Perception
We are a Fit Farm, NOT a Fat Farm
Where hard work and determination provide real, lasting results. Fit Farm at Rock Springs is the perfect place to focus on your health and fitness goals. True transformation means breaking through the chains we've made for ourselves. Our team has helped thousands of people worldwide, just like you.
An All-inclusive
Fitness Program for Every Level
Our all-inclusive fitness boot camp empowers you to reset your pace for life. Nestled in the hills outside of Music City, our transformative environment is specifically customized to your fitness level to produce carefully monitored, focused results with daily activities that energize and build new habits. Whether you want to lose inches and shed pounds, get back on the fitness wagon, rev up for your next race, or create balance in your life, we're here to help you all along the way.
We're your coach, your trainer, your accountability partner, and your friend, giving you the much-needed support to overcome previous injuries, physical limitations, or even mental roadblocks.
Why choose Fit Farm Fitness Retreats at Rock Springs?
While you're here, there is nothing to hold you back from achieving your fitness, eating, and wellness goals. Fit Farm is our company's legacy brand and continues to be the brand encompassing our fitness, wellness, and weight loss programs. It's where we started and the foundation of everything we do today. When you arrive, you will find yourself surrounded with lush farmland, beautifully appointed guest accommodations, countless onsite amenities, and best-in-class facilities.
Custom-built training facilities and on-site accommodations
Fit Farm at Rock Springs is the only fitness retreat to feature our own custom-built training facilities, designed with great care for the needs of our total-solution fitness program. Our unique campus is the only residential fitness experience to boast its own fully-managed accommodations, without any need for a hotel shuttle or a lengthy drive to your room. Everything you need is at your fingertips! Located just north of Nashville, TN, we are the perfect place to focus on your fitness goals.
see our fitness facilities
Fit Farm at Rock Springs
Offers Three Fitness Programs for you to Choose from:
Full Throttle, Pick Your Journey, or Fit Farm Intensive provides a solution for people from all walks of life.
(1+ weeks)
Joining the Full Throttle program means you are all in and ready to participate 100%. Fitness level doesn't dictate participation here - it's all about your goals and how you want to push yourself. This program is perfect for those who are focused on results (lbs shed, inches lost, body fat % drop). 6 hour movement + 1 hour education.
(1+ weeks)
Crafted for people who want a lifestyle change. This fitness and wellness program allows you to pick your journey. Enjoy a balanced blend of workouts, wellness education, peaceful serenity and our property amenities. Work with the Fit Farm team to identify the right classes to create the balance you need during your stay.
(3 Nights/4 Days)
This program is designed to be an accelerated fitness experience, packed with classes and activities that will challenge you both physically and mentally. Sunday check-in is 2-3 pm, and check-out is on Wednesday at 10 am. After checkout, you're welcome to stay for classes until 5 pm. Meals included on Wed: Breakfast, Lunch, & Afternoon Snack. Arrival testing is included.
Our all-inclusive Fitness Retreat includes beautifully appointed guest accommodations, meals, fitness training, cooking classes, and countless on-site wellness activities. Our private campus is the ideal destination for those seeking to transform their bodies and minds. Call for seasonal specials and discounts.
Fitness Retreat weekly rates per person:
Fit Farm Intensive rates per person:
DISCOUNTS
Active duty/retired military and TN residents receive 10% off all weekly stays!
Pet Friendly
Bring your furry friend with you on your journey towards a healthier lifestyle!
Pet Friendly
Bring your furry friend with you on your journey towards a healthier lifestyle!
Pet Friendly
Bring your furry friend with you on your journey towards a healthier lifestyle!
*Single Rooms, Executive Singles, and Suites are available for an additional cost on a first-come, first-serve basis.

All rates subject to applicable taxes: 5% occupancy tax and 9.25% state and county taxes.
View our cancellation policy here.
Arrivals & Departures
Sun - 11:30 AM & 3:00 PM
Wed - 3:00 PM
Here you will engage in up to 7 hours of daily health and fitness activities. Your reward for working so hard? Measurable results in strength, endurance, body composition, and overall increased fitness. Whether you aim to lose inches and pounds or gain energy and strength, Fit Farm will help you reach your full potential.
Our Retreat Guarantees Measurable Results Based on your Personal Goals
The all-inclusive fitness retreat includes a guarantee of measurable results based on your personal weight loss and fitness goals. Whether you are at the beginning of your journey, looking to make a difference in your general health and wellness, or fully-invested in making a total life-change, committing and investing in yourself with measurable results is key.
Here's how we do it:
Our data-driven approach utilizes these methodologies to achieve a real "body reset" that makes true fitness and weight loss a sustainable reality to our guests. For more detail about the Fit Farm approach, check out this article:
Measuring your Fitness Results
FITBIT INTEGRATION (HEART RATE MONITOR)
HYDRO-STATIC (DUNKING) BODY FAT TESTING
(Optional Upgrade) Guests looking to know their most accurate body fat measurement can upgrade their testing package to include the Hydro-static dunk tank test.
Do you know your body fat composition?
Select a category below to learn more!
BOXING
RESISTANCE TRAINING
TRX SUSPENSION
FACILITY
TABATA
SPIN
YOGA
CIRCUIT TRAINING
BOOT CAMP STYLE CLASSES
STATE-OF-THE-ART FITNESS FACILITIES
BOCCE BALL
BASKETBALL
BIKING
FRISBEE GOLF
FISHING
PADDLE BOATS
AXE THROWING
BILLIARDS
VOLLEYBALL
PUTTING AND CHIPPING GREEN


SWIMMING
LIBRARY
MOVIES
SPA
GARDENING
FIREPIT
HOT TUB
SAUNA
SUNRISE AND SUNSET VIEWS



Sign up for our newsletter to receive updates on special events and seasonal pricing and discounts. You can unsubscribe at any time.
8 Days, 7 Nights (Sunday to Sunday)
7:00 am
cardio
8:00 am
breakfast
8:30 am
daily goals
9:00 am
stretch + mobility
9:30 am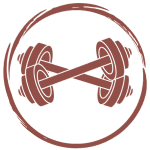 strength training
10:30 am
cardio
11:30 am
cool down
12:00 pm
lunch
12:30 pm
wellness education
1:00 pm
strength training 2
2:00 pm
boxing
3:00 pm
snack
3:30 pm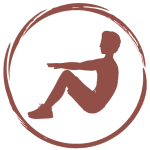 isometrics
4:30 pm
restorative yoga
5:30 pm
dinner
7:30 pm
evening snack
**Schedules may vary due to weather.